Senior massage therapy incorporates basic relaxation and stress relief and is a beneficial tool for relieving many common symptoms of aging. It is a modified form of Swedish massage (soft tissue) that is suited to the sensitive, delicate skin and muscle structure of the elderly. Today, many people around the world use all kinds of massage as alternative or complementary therapies. Receiving massage therapy on a regular basis greatly helps you to remain active and get the most out of life, and to promote mind-body harmony.
As we age, it's not uncommon to experience pain and stiffness in your muscles and joints, especially following more vigorous-than-usual physical activity. A massage therapist who has experience with older clients will use gentle yet effective techniques, such as skin rolling, tapping and light kneading, to mobilize your tender muscles, tendons and joints. Massage therapy also helps reduce inflammation-related pain around joints, which helps increase overall range of motion. Improved range of motion can enhance your ability to move and perform your daily activities, which in turn can lead to increased independence and a higher quality of life. Senior massage therapy is mainly used as a preventive health measure and to keep the joints and extremities in good condition.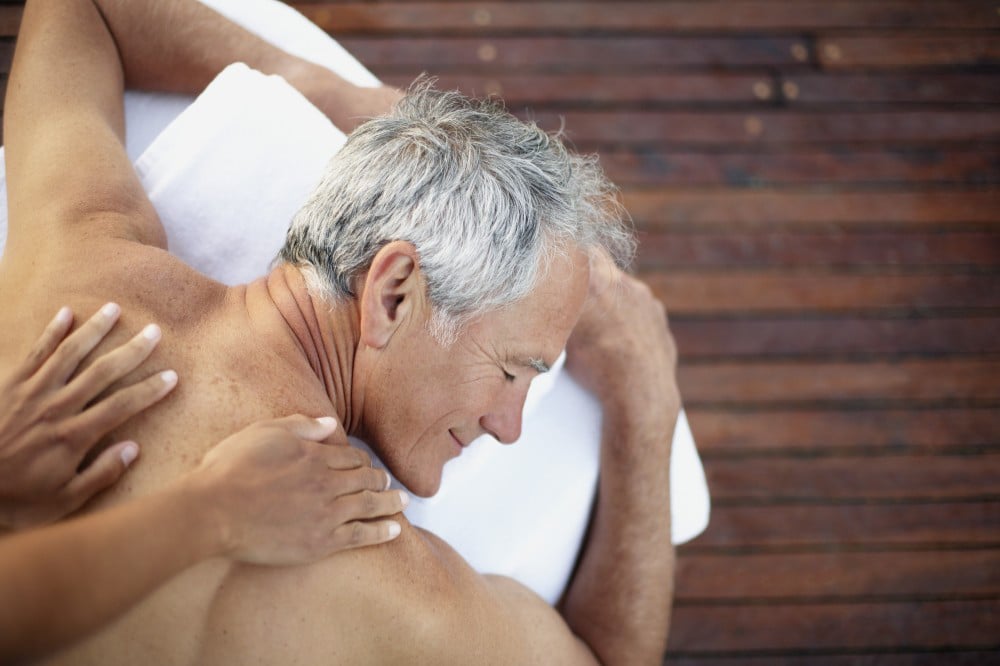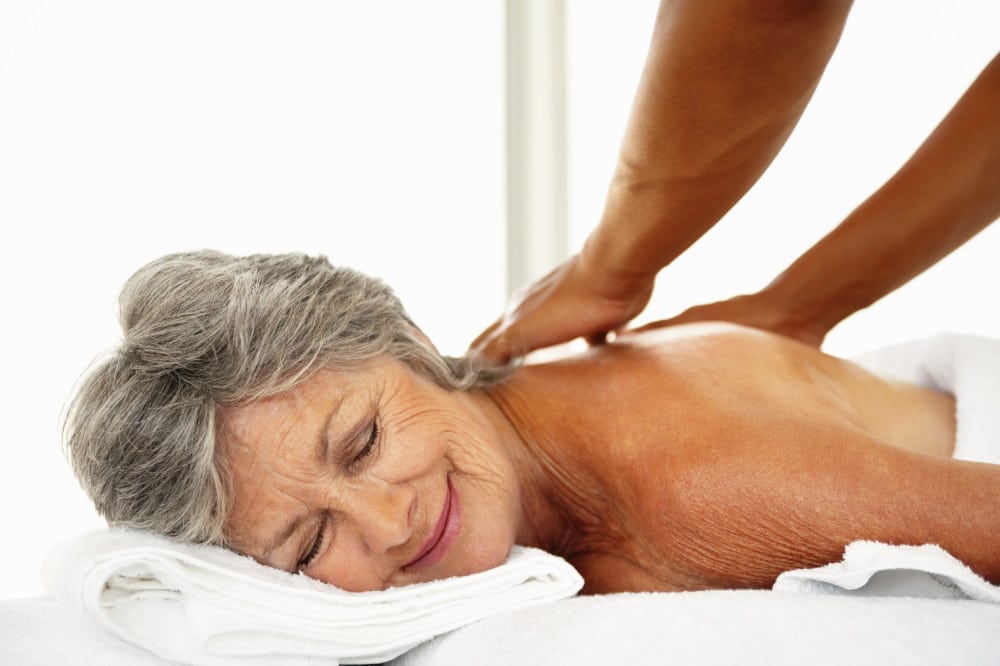 Need for Senior Massage in Las Vegas
Geriatric massage is a highly underrated but a much needed therapy. It is not necessarily that all senior citizens are weak and suffering from disease. Many active baby-boomers are more fit than their parents were at the same age. However, those who are fit also benefit from regular massage because with age the muscles have comparatively less capacity and strength. Blood and lymph circulation is also reduced.
Senior massage is especially important for those who are not very mobile or are in a wheelchair. It includes light stretching, massage on hands and feet and gentle manipulation of muscles which help improve posture, circulation, relaxation. It provides pain relief, and can help relieve chronic conditions like arthritis, gout, and Parkinson's disease. Sessions generally last 25-60 minutes.
Massage therapy helps to release metabolic waste products from the body, improves respiration, digestion, helps to maintain sensation in extremities and moisture, texture, skin and muscle tone.
Senior massage in Las Vegas is gaining in popularity as baby-boomers age and many are retiring to southern Nevada. A session with a trained massage therapist on a regular basis can make a big difference in the quality of life.
As a gift, senior massage is a great investment in your loved ones' longevity and overall wellbeing. It can be given in our office, or we can come to their home for an additional fee. It is traditionally done unclothed (with draping), but is always modifiable according to the client's individual wishes and comfort level.